Philips / EF86-DARIO PHILIPS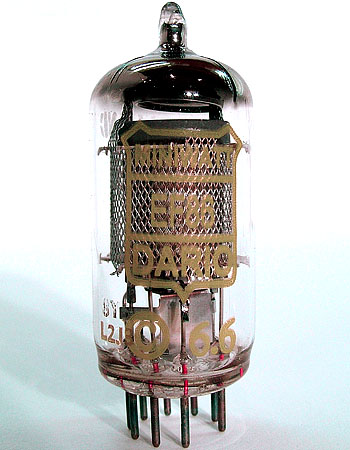 Click on image(s) above to view larger
BACK



All prices contained on this page are exclusive of VAT. This is currently charged at 20% and is payable by the UK only.





Philips was founded by Frederik Philips and his son Gerard Philips in 1891 in Eindhoven in Holland. They concentrated on mass production of incandescent lamps. By the end of the 1890s Philips & Co. is one of the largest producers in the Netherlands and, with 1,000 employees, the country's largest industrial employer. In 1928 Philips bought Mullard after a joint venture in vacuum tubes. Philips had been one of main originators with in the musical field. They invented the compact cassette and CD discs and also some of the great valve designs such as the EL34 and EL84.

The Dario Miniwatt EF866 were made in Holland and Dario was a trade name used by Philips. The Dario item is identical to other Philips brands such as AMPEREX, MULLARD and BUGLE BOY EF86. They have the famous mesh construction with yellow logo and have the words HOLLAND embossed in the glass.

So if you want that Mullard sound then these are the real item, sonically the Dario valve is one of the best EF86 I have come across. These are very low noise and are ideal in tube microphone, audio and guitar amplifier applications.