Fender Cryo full Revalve Kits / Fender Twin 1957 Reissue Harma STR Groove Tube Super Premium 6L6 GC GE RI Cryo Kit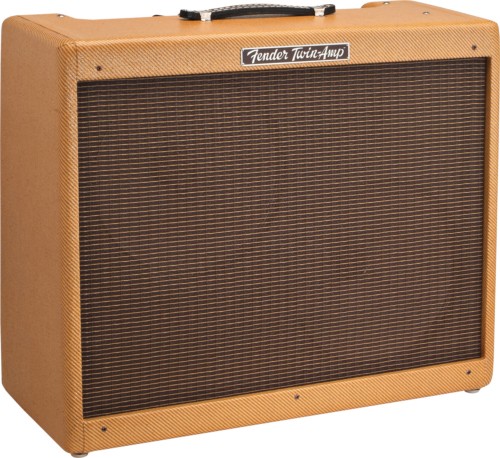 Click on image(s) above to view larger
BACK



All prices contained on this page are exclusive of VAT. This is currently charged at 20% and is payable by all EU countries.





Fender Amplifiers have a huge musical legacy that dates from the very beginning of modern popular music. Fender amplifies have a clean tonal character which is not matched by another manufacture in the world. Our Fender full revalve kits are put together after a life time of using and comparing the performance of valves in these amplifiers. The kits offer the best options drawn from original new old stock USA made valves and their modern counterparts. They are designed and put together to provide improved sonic and tonal definition with more clarity out of these legendary amplifiers. Each preamp kit is specially selected for low noise, uniform gain and tonal characteristic. All output valves have been burst tested and matched on anode current and gain. Our Cryo treated valves sets have quite rightly caused a major buzz in the music industry since their launch. By upgrading the valves to selected cryogenically treated valve sets customers have noticed the additional benefits such as better clarity, larger and improved sound stage with increased definition under distortion. These kits offer the best sonic upgrade to your Fender amplifier.

20% Discount


The Fender 1957 Twin Reissue Harma STR GT- 6L6 GC GE Cryo revalve kit is designed to give you the best balance of clean headroom and smooth warm overdrive with the vintage American Sound.

The Cryo treatment gives a permanent change to the valves performance. The additional benefits such as better clarity, larger and improved sound stage with increased definition under distortion are what the treated valves provide and ensure a lasting improvement to you sound over the untreated items.

The Harma ECC83 –STR Cryo is used in our Fender kits as is the best choice for the sparkling clean sounds that most players want from their Fender amplifiers. The mid-range is very transparent which when changing pickup selection give a nice tonal variation which is lost in some other valves.
The valve responds very well to pedals and crunches up without that harsh fuzzy tone.


The Groove Tubes 6L6GC-G.E Re issue Cryo is a faithful recreation of General Electric later type clear top 6L6GC. We have chosen this valve as it has the right balance of clarity and distortion when pushed in Fender amplifies. In clean mode, this valve provides a warm smooth sound with a very clean and open treble and is a faithful reproduction of the originals tone. In overdriven mode the valve has the right balance in terms of clarity and crunchy dynamics producing a clear creamy warm sustain.

The 6L6GC-G.E reissues are our Super Premium valves which have been specially burst tested by us. We take selected GT items and in addition to GTs in house testing and distortion rating they then also undergo our own unique real world burst testing. The burst testing process involves a series of varying timed electrical signal bursts. This runs the valves under the same stress conditions that they will meet in your amplifier. All out put valves are then dual matched by us on current and gain. This will ensure that you get the best selected GT valves available anywhere in the world.

The kit consists of 8 valves

3 Specially Selected Harma ECC83 STR Cryo for positions V1, V2 & V3
1 Specially Selected & Balanced Harma ECC83 STR Cryo for V4.
2 Groove Tube 6L6GC-GE Re issue Super Premium Cryo in matched pair.
2 Specially Selected Harma Retro 5U4GB Cryo rectifiers.

Please note that the kit is for the valves only.