Accutronics-Belton Reverb Tanks / Accutronics 4AB3C1B Reverb Tank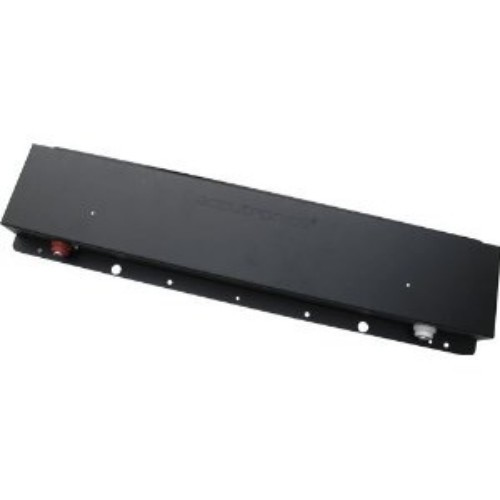 Click on image(s) above to view larger
In 2009 Accutronics maker of reverb was sold to Belton. The staff at Sound Enhancement Products, Inc. continued to produce reverbs until November of 2009. All of manufacturing was then transferred to Belton and the Engineering staff followed to train the new owners on how to continue on the production of Accutronics reverbs with the same degree of quality Accutronics is famous for. Accu-Bell Sound Inc. is committed to producing the finest Electro Mechanical Spring reverbs in the world and continues on with the long heritage started by Hammond Organ in 1959. These are the industry standard that is used by Fender, Marshall and Mesa Boogie and countless other amplifier manufactures.
4AB3C1B is the reverb tank that was used in nearly all the great Fender amplifiers from 1963 on.
Also used in Fender re issue models such as
63 Reverb Unit Reissue, 65 Princeton Reverb Reissue, 65 Deluxe Reverb Reissue, 65 Super Reverb Reissue and of course the great 65 Twin Reverb Reissue.
This has also been used by Marshall and countless custom amplifier builders.
2x2 Springs, long delay
Specifications:
Length: 42.5 cm.(16 3/4 ")
8 Ohm / 0,8 Ohm (input impedance / DC).
2250 Ohm / 200 Ohm (output impedance / DC).
decay time - long (2.75 to 4.0 sec.)
Accutronics-Belton 4AB3C1B
RCA connectors - input isolated / output shield grounded to chassis
Mounting: Horizontal Open Side Down
Item comes in Silver or Black