Handles / Orange Black Amplifier Strap Handle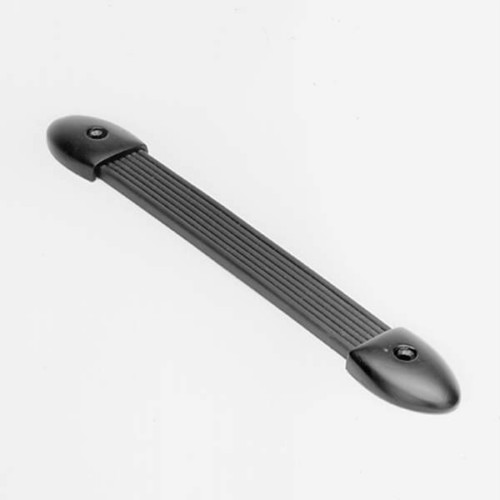 Click on image(s) above to view larger
BACK



All prices contained on this page are exclusive of VAT. This is currently charged at 20% and is payable by the UK only.





We stock a wide range of handles for amplifies and cabinets for custom builders and manufactures. We also stock original equipment handles from leading amplifier brands such as Fender and Marshall.

Orange Black amplifier handle that is used on most of Oranges guitar and bass amplifiers.
Rubber handle with steel insert with rounded black end caps.

Dimensions 270 mm long x 38.5mm wide
Internal strap width 25mm
Fixing holes 5mm diameter on 208 mm centres

This item comes with fixing screws and T nuts.