Peavey Full Revalve Kits / Peavey 5150 MK 1 EH Harma 5881 Full Revalve Kit.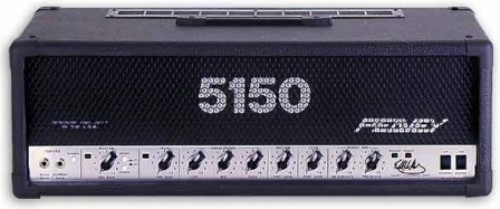 Click on image(s) above to view larger
BACK



All prices contained on this page are exclusive of VAT. This is currently charged at 20% and is payable by the UK only.





Peavey Electronics Corporation have made some of the world best sounding guitar amplifiers from the Classic range through to signature heads for Eddie Van Halen and Joe Satriani. These kits are designed to help you get the best sound out for your Peavey for your particular sound.

10% Discount


This kit is designed for the Hard Rock and Metal player who wants to a very tight and focused sound with plenty of attack and sonic definition at high volume levels.

The 12AX7 Electro Harmonix has become one of the industry benchmarks of modern valve production. We select valves that are low in microphonics, have a well-balanced sound and break up easily and quickly. The valve has more attack on solos and has a smoother treble response when compared to the Chinese 12AX7.

The Harma 5881 is the original Military grade button based item that Mesa used as the STR-425.This valve is one of the most reliable 6L6 types ever built with decades of use in Military applications. This valve removes the midrange mushiness and flabby bass associated with the Chinese made 6L6GC. If you scoop out the mids then this is an ideal choice as this valve does not go thin and tinny like some most 6L6GC that are on the market. The 5881 has a very tight sound which is great for shredding as it keeps an even response across the whole frequency band. This well-balanced thick sound makes this the ideal output valve for Metal, Hard rock and fusion styles.

The kit consists of 9 valves

4 Specially Selected 12AX7 Electro Harmonix
1 Specially Selected & Balanced 12AX7 Electro Harmonix
4 Harma 5881 military grade output valves in a matched Quad.