Marshall Amp Full Revalve Kits / Marshall DSL Series DSL 5 Classic Philips 12BH7A Limited Edition full upgrade kit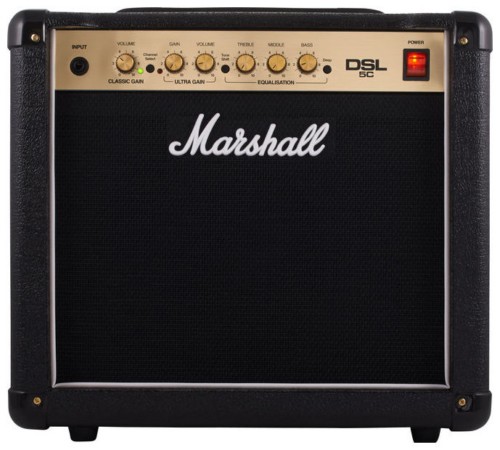 Click on image(s) above to view larger
BACK



All prices contained on this page are exclusive of VAT. This is currently charged at 20% and is payable by the UK only.





Marshall amplifiers are voice of Rock and Roll past, present and in future.These amplifiers have been used by all the music legends. From Clapton's fierce bluesbreaker solos with John Mayall, to the powerhouse slam of Jimmy Page in Led Zeppelin to Steve Jones awesome sound with his JCM800. These Kits are designed and put together to enable you to get the best out of your particular amplifier. Our Classic kits are aimed at giving you the closest to the original Mullard/Marshall sound that has rocked the music world

Limited Edition


This Classic Philips upgrade kit covers the Marshall DSL 5 combo and is designed to provide the best of Classic vintage British rock and blues sound right through to modern tight driving rock sounds. This is a really effective upgrade over the stock valves as it removes the harsh fizz especially if you are driving the pre amp section hard.

In the Pre amp section we use the following,

The Harma ECC83 Retro is a true sounding recreation of the famous Mullard ECC83. This valve replicates the warm detail and harmonically rich midrange that made the Mullard sound so famous.
The ECC83 Retro retains the classic Marshall crunch and provides a harmonically rich and detailed sound with an excellent 3 dimensional midrange response. This valve has a traditional British voiced sound and this valve has the outstanding feature that when it is overdriven it provides a warm sustaining sound with plenty of upper harmonics. This combined with its smooth linear midrange response and extended low frequency response means you get smooth warm overdrive with tight fat punchy lows. This captures that classic vintage Marshall sound better than all the other ECC83/12AX7 that I have tried.

In the output stage

The American made Philips 12BH7A is a classic NOS valve that gives the Marshall a rich warm vintage sound that is great for all musical applications. It sounds great with pedals or clean boost units as this valves sound gets fatter the more you overdrive it. It strength is that it handle pedals really well
and supply's a smooth warm overdriven tone. When using single coil pickups notes are clear and warm with no hint of mush or Fuzz. When overdriven, the Philips tone gets fatter and has a nice warm midrange punch with plenty of bass depth. When the valve is pushed it produces a dynamic crunchy overdriven tone. This is the best new old stock valve I have found for this purpose.

The Marshall is a very versatile combo and this combination will enable you to sonically make the most of what this amplifier has to offer.

The kit consists of 4 valves

3 Specially Selected Harma ECC83 Retro
1 Specially Selected Philips 12BH7A

Please note that the kit is for the valves only.