Celestion Guitar Speakers / Celestion G10 Greenback 30 16 Ohm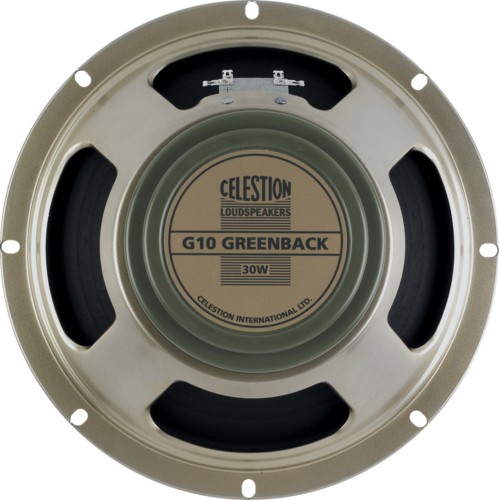 Click on image(s) above to view larger
BACK
All prices contained on this page are exclusive of VAT. This is currently charged at 20% and is payable by the UK only.
Hear sound clips of all our speakers here, click below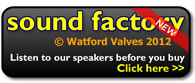 Click on the mp3 icon to download


Celestion speakers started in Hampton Wick England in 1924. Celestion Radio Company and Celestion Limited were formed in 1927, and two years later the company moved across the Thames to Kingston. The company grew rapidly, but was hit by the depression.

Wartime restrictions forced Celestion and the nearby British Rola Company to produce loudspeakers to the same specification; British Rola bought Celestion in 1947 and formed Rola Celestion and moved production to Thames Ditton in 1949. Rola Celestion was bought by Truvox - a manufacturer of public address systems in 1949.

Celestion developed the first dedicated guitar speaker T0530, what came to be known as the Alnico Blue and with its marriage with the Vox AC15 and AC30 a legend was born. In 1968 the company started production in Ipswich, moving all production there by 1975. Celestion developed the speakers that then powered the Blues and Rock Revolution in the late 1960's and early 1970's with speakers such as the G12M Green Back and G12H. Over recent years Celestion have remade some of their finest and most sort after speakers.

Watford Valves have supplied speakers to the music industry for over 25 years and with the benefit of hindsight can honestly say that for guitar or bass Celestion's are the best speaker's money can buy.

*To price match call us*



The G10 Greenback is a 30 watt rms 10-inch guitar loudspeaker capable of delivering classic rock tone. Celestions engineers have crafted a speaker that is faithful to the sonic spirit of the "Pre Rola " and G12M Greenback family. It has the same warm-bodied character and delivers tone like the distinctive throaty growl that is the trademark of the original 12-inch

By performing extensive listening tests with 10-inch Celestion ceramic drivers from the late 60s onwards Celestion have used the best elements of these speakers to create a speaker that is true to is tonal roots. This speaker is set to provide owners of small combos, 2 x 10 and 4 x 10 cabinets the classic sound that launched the British blues explosion.

Celestion have incorporated a new eight hole chassis that is more versatile for upgrades in vintage combos, the new G10 has been built with its own green can, which should leave no-one in any doubt of this remarkable speakers family history. The G10 Greenback truly is a contemporary speaker with a vintage pedigree.