Sovtek / GZ34/5AR4-SOVTEK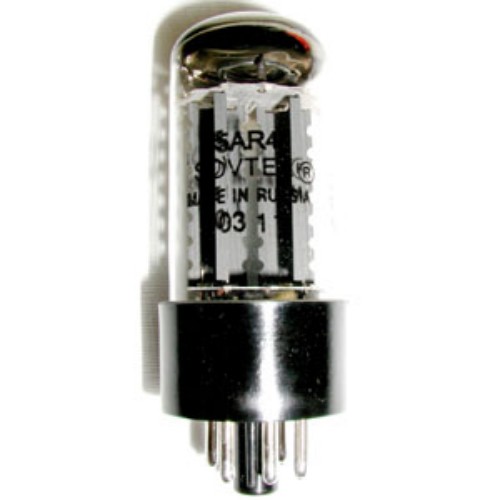 Click on image(s) above to view larger
BACK



All prices contained on this page are exclusive of VAT. This is currently charged at 20% and is payable by all EU countries.





The Sovtek Corporation produces a range of the most popular audio and guitar valves. These valves are made in Russia to high standards at the reflector plant. These valves are used by original equipment manufactures the world over for their sound quality and reliability.

The Sovtek GZ34/5AR4 a very well made modern full wave rectifier.The valve uses thick grade glass and rugged military style construction.

In tests this valve has outperformed both the Chinese made and the modern JJ GZ34
The other two valves have both suffered from arcing and both the Chinese and the JJ are subject to huge variance in voltage drops. This leads to the amplifier compressing far earlier than it should resulting in a poor level of sound quality.

Therefore we can recommend the Sovtek GZ34 in all applications.