Mazda / 5Y3GB/U50-MAZDA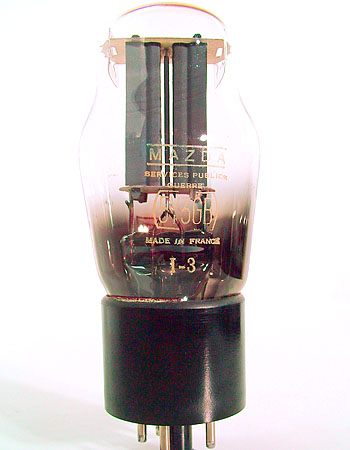 Click on image(s) above to view larger
BACK



All prices contained on this page are exclusive of VAT. This is currently charged at 20% and is payable by the UK only.




A test report is available click here to view



These are the Original 1950s French military 5Y3GB rectifier with the famous 1950's style large shoulder shape bottle. This is fatter than the small bottle 5Y3GT and has a more striking visual appearance.

This item has proved very popular in audio circles as customers feel that due to the larger glass envelope and bigger internal vacuum that this valve offers improved performance.

The anode has a black grey coating and has and internal strut support. This valve in both audio and guitar applications offer superb performance and headroom. The valve comes in the original Mazda government box.