National / 5U4GB-NATIONAL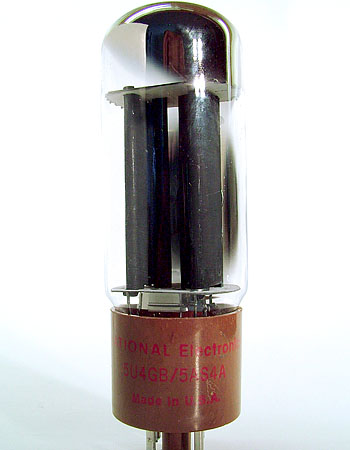 Click on image(s) above to view larger
BACK



All prices contained on this page are exclusive of VAT. This is currently charged at 20% and is payable by the UK only.



These National 5U4GB are a very high specification military grade 5U4GB made in the U.S.A.These rectifiers have a number of features that are not found on standard 5U4GB

The National item has thick grade glass and thick mica supports at the top and bottom of the valve. The valve has a triple getter with a double getter at the top and a single getter at the side this was used to create gas free evacuation. The anode plates are thick grade nickel with the magic black grey coating.

These 5U4GB have the brown micanol base, The micanol was a special heat resistant base that was specified for military use.

The valve comes in the original box red National box and has been superb in audio applications as well as offering an upgrade to Fender amplifiers and Mesa Boogie single, dual and triple rectifier amplifiers.

American made 5U4GB are getting very hard to find now and we only have a very limited stock of this item.