Maxon Pedals / Maxon OD808 Overdrive Tube Screamer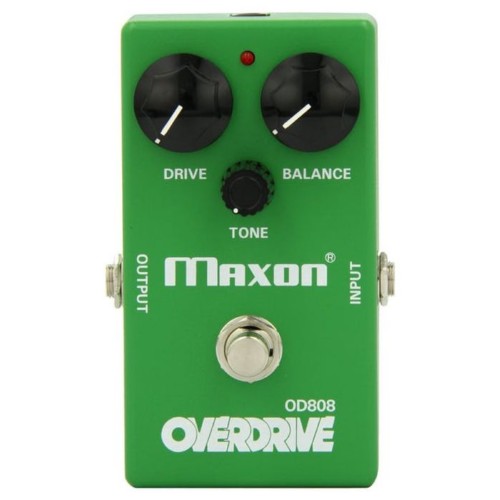 Click on image(s) above to view larger
BACK



All prices contained on this page are exclusive of VAT. This is currently charged at 20% and is payable by the UK only.





Maxon website says the following, can a pedal be considered a clone if it is made by the company that made the original?
Maxon designed the original OD808 overdrive circuit in the late 1970's which was rebranded for Ibanez as the TS808 Tubescreamer, and the rest is history.

The truth is the Maxon OD 808 Overdrive is the closest in sound to the original TS808 Tube Screamer

The OD808 Reissue offers up all the warm, creamy, organic overdrive as the original and then some. Never one to rest on their laurels, Maxon has tweaked the current version ever so slightly to reduce noise level while retaining the legendary 808 sound.

The OD808 is the perfect pedal for adding smooth, tube like overdrive to any clean amp. You can use it as a secondary dirt channel to beef up a song's chorus section, or keep it on all the time for the crunchy tone that has defined rock and roll.

The OD808 is also ideal for pushing an already overdriven amp over the edge, just like Stevie Ray Vaughan did. The Maxon OD808 Reissue sounds richer, warmer, and BETTER than the Ibanez TS808 Reissue. So if you want that original Tubescreamer tone then this is the pedal for you.