Maxon Pedals / Maxon OD9 Overdrive Tube Screamer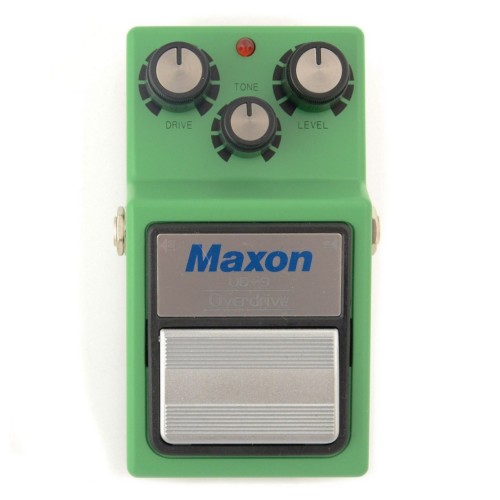 Click on image(s) above to view larger
BACK



All prices contained on this page are exclusive of VAT. This is currently charged at 20% and is payable by the UK only.





So if you are reading this you will be deciding to buy either an OD808 or the OD9.
So having played both and own a number of tube screamers then I will just point out some of the differences that I found.

Firstly to the op amp, the OD808 has the JRC4558 and the OD9 has the NJM4558D both are the essential the same chip NJM is the new name for JRC.

The OD 9 circuit is the same as the original TS9 but has true bypass switching for clean, uncoloured tone when bypassed. Maxon also state that with absence of the FET switching circuit gives the OD 9 some added output and a slightly more open sound than the OD808, making it perfect for the classic rock tone.

So In use there are a number of small differences. The OD9 offers a clearer and slightly crisper sound. When overdriving a clean amp the OD9 has slight better bass definition and when using more extreme setting the OD9 was a little less gritty. The bass roll off was also a little less prevalent on the OD9 When compared to the OD808.

Both the Maxon OD808 and OD9 are superb pedals. So I think if you want the tone, sound and feel of the original vintage Ibanez TS808 then OD 808 is the pedal for you.
If you want a little more gain and clearer and slightly crisper sound with the benefit of True bypass then the OD9 will be the pedal to go for.