Peavey Amplifier Kits / Peavey Classic 20 STR Weber 10F150 LD Kit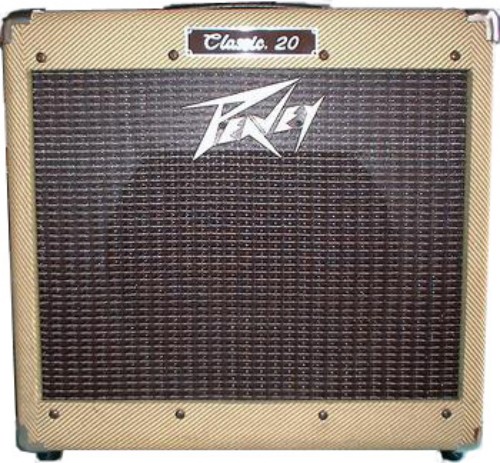 Click on image(s) above to view larger

FREE UK Mainland Delivery
BACK



All prices contained on this page are exclusive of VAT. This is currently charged at 20% and is payable by all EU countries.





These upgrade are tried and tested to help you get the most out of your Peavey amplifier.Peavey have made some really great amplifiers and combo's over the years. Here are some of my personal favourite upgrades with many customers finding that by upgrading the stock valves and speaker gives improved tone. The kits consist of valves and speakers that enable you to voice your amplifier to your own requirements.

Limited Offer on the best upgrade


The Peavey Classic 20 STR upgrade kit fitted with the Weber Ceramic 10 inch F150 LD is designed to give you a warm, clean and throaty classic American sound of late 50s early 60s.

Using a mixture of Harma ECC83 STR in the preamp stage and the Harma E84L in the output stage to provide that classic warm punchy American Tone.

The ECC83 STR is used as it is the best choice for the sparkling clean sounds that most players want. The mid-range is very transparent which when changing pickup selection give a nice tonal variation
The valve has a smooth treble without being hard or fizzy.

The Harma E84L valve produces the maximum clean headroom out of any current EL84. The valve
provides a deep clear bass response, clear mids and smooth highs. When pushed into distortion the valve produces a rich warm overdrive sound and does not get flabby when pushed hard.

The Weber Ceramic 10 F150 LD is the speaker which is made and sounds just like the Chicago Jensen of the late 50s, early 60s. This has that classic Ceramic Jensen sound which is typically warm with a smooth even breakup. The top end is fantastically crunchy and smooth at the same time. It has a rounded fat sound with punch and clarity on chords. This speaker is both smoother and less bright when compared to the reissue Jensen. When pushed at higher volumes the Weber provides a faultless mix of sustain and open top end.

This is the ultimate upgrade for the superb Peavey amp.

The upgrade kit consists of

1 Specially Selected Harma ECC83-STR
1 Specially Selected & Balanced Harma ECC83-STR
2 Specially Selected & Matched Harma E84L
1 Weber Ceramic Vintage 10 inch F150-LD 50 watt 16 Ohm speaker.

This upgrade kit is the valves and speaker only.