JJ Tesla Cryo / EL34 MK2-JJ TESLA CRYO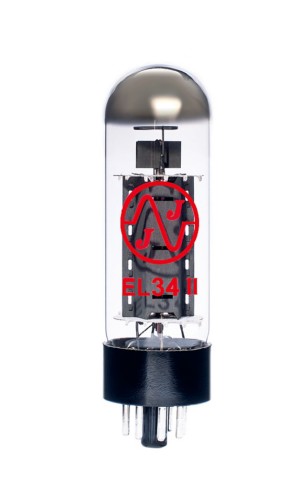 Click on image(s) above to view larger
BACK



All prices contained on this page are exclusive of VAT. This is currently charged at 20% and is payable by the UK only.




A test report is available click here to view



Watford Valves has cryogenically treated some of the more popular and best sounding JJ electronic formally known as Tesla valves. This process makes a permanent change and the benefits do not deteriorate over time or upon return to operating temperature, it changes the whole way the vacuum tube performs. The biggest benefits I have found have been a dramatic improvement in dynamic range. Bass response has been clearer with reduction in microphonics. The soundstage is bigger with more detail with a big reduction in the noise floor. The really most starling fact has been how the valve operates under saturated and overdriven conditions in guitar amplifiers. The distortion is smoother with less hardness and is musically pleasing to the ear.

The JJ Tesla EL34 MK 2 Cryo is the best sounding version of JJ EL34 MK 2 available today.

The Cryo treatment enhances the overall performance of this valve by providing deeper more controlled bass with added depth and weight. It provides extended clarity in the high end and upper midrange. It also fattens up the midrange response and removes the upper end brittleness that is associated with this JJ valve. The extended clarity in the high end and upper midrange is an excellent addition in all musical and Audio applications.

The Cryo version of the JJ Tesla EL34 MK 2 brings out the best out of this excellent EL34.

The Cryo version improves the top end with a much tighter and very even and open treble response. Improvements also in the lower mids as the Cryo treatment gives a much tighter response here also. There is better clarity in bass response taking off the slight boom in the bass of the non Cryo EL34. When the valve is overdriven the overdrive sound is punchy and muscular with an excellent sustaining character.

There is no doubt that these are one of the best new EL34 available. JJ has come up with a valve that is creamy and warm sounding which will suit a huge range of guitar players across all musical styles.
The Cryo version gets this valves sonic signature close to expensive new old stock EL34.

This is an excellent valve that is superb in audio as well as guitar amplifier applications.