F & T Capacitors / F&T-100UF+100UF/500V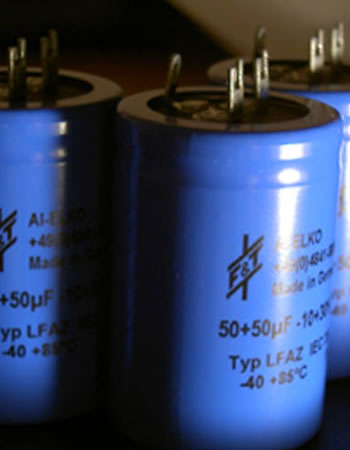 Click on image(s) above to view larger
BACK



All prices contained on this page are exclusive of VAT. This is currently charged at 20% and is payable by all EU countries.





F & T are a family run company that have been producing capacitors in Germany since 1948. We offer radial and axial types used in most guitar applications. These dual section capcitors operate under the most demanding applications and have become the first choice of many leading manufacturers. These capacitors have higher levels of electrolite which gives improved peformance over many other manufacturing products. These are the Mercedes Benz of capactiors for all applications.

German made high quality 35 mm diameter dual section can capacitors for vintage amps.
-10 + 30 % tolerance 500 volt.