JJ Tesla / EZ81/6CA4-JJ TESLA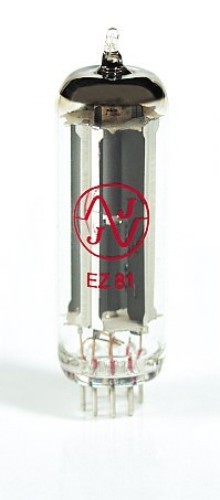 Click on image(s) above to view larger
BACK



All prices contained on this page are exclusive of VAT. This is currently charged at 20% and is payable by all EU countries.





The JJ factory was born out of the ashes of the former Tesla factory. They currently make a range of High quality valves based on some of Tesla most famous designs.

JJ EZ81 design is based on the original Czech Tesla EZ81 from the mid 1970 period.
The reason for this was that the original Tesla was an excellent rectifier and JJ has followed the original construction to the letter. This is good rectifier valve for the little Vox or any other small audio or guitar amplifiers.