Vox Full Revalve Kits / Vox Lil Night Train Harma Retro RFT Early Distortion Full Revalve Kit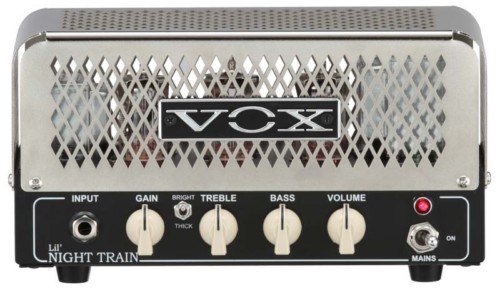 Click on image(s) above to view larger
BACK



All prices contained on this page are exclusive of VAT. This is currently charged at 20% and is payable by all EU countries.





Our Vox full upgrade Kits are designed to get your Vox sounding as you want it, like a Vintage Vox. Our Classic Retro kits have been our most popular as many owners have found that by upgrading the stock valves that they have improved the sound of their amplifier. So whether you are a seasoned professional or playing for pleasure our upgrade kits will give you the sound you are looking for.

10% Discount



The Vox Harma Retro RFT Early Distortion full revalve kit is designed to give you an instant upgrade over the standard Chinese valves by improving a number of important characteristics.

This is done by using modern day production valve that are traditionally voiced to sound as close to the originals in combination with an ECC82 specially chosen for its distortion characteristics. It is designed to give you the classic Vox sound with earlier distortion.

The Harma ECC83 Retro provides a harmonically rich and detailed sound with clear 3D midrange warmth. It has a very open and clear top end chime giving that gives the amplifier that rich sustaining tone. The outstanding feature is a smooth linear midrange response and extended frequency response. So you get smooth warm overdrive with tight fat punchy lows and that classic Mullard style bottom end.

In the output stage

The ECC82 we use is a new old stock RFT that was made in Germany and was also used by Siemens and Telefunken. The reason we have chosen this valves is for its distortion and overdrive characteristics in these amps. These valves simply sound superb as they produce a punchy aggressive tone with a crunchy edge when overdriven. This valve has outperformed other more expensive new old Stock ECC82.

Single line guitar Solos cut through the mix with plenty of definition. What I really like about the RFT valve is that it is very thick sounding when playing chords, It adds a nice fatness if you are using a Stratocaster or a Tele but is really thick when using a guitar with humbuckers such as a Gibson Les Paul.

The valves distorted characteristics perfectly complement the warmth of the Harma Retro in pre amp and captures that vintage crunchy sound that we all love.

This is the ideal kit for any player who wants that Classic Vox sound with earlier distortion

The set consists of 3 valves

2 Specially Gain selected Harma ECC83 Retro in V1, & V2,
1 Specially Gain selected RFT ECC82 in V3

Please note that this kit is for the valves only.