Electro Harmonix Gold / 6922/E88CC-ELECTRO HARMONIX GOLD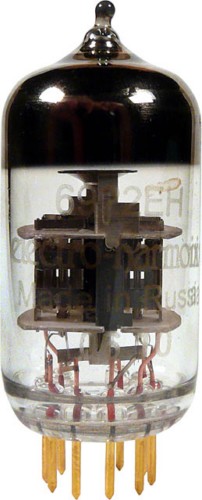 Click on image(s) above to view larger
BACK



All prices contained on this page are exclusive of VAT. This is currently charged at 20% and is payable by all EU countries.




A test report is available click here to view



Electro Harmonix is the top end brand which is owned by the Sovtek Corporation. The Gold series valves are factory selected for conformity to the valve type's specification and have gold plate pins. Many of these valve designs are new designs based on old classic new old stock items.

The Electro Harmonix 6922 Gold is the classic Russian made 6922 with gold-plated pins. This version of has become very popular with audio users. This 6922 has a warm clear bass response with nice detail and low microphonics. The 6922/E88CC is equivalent to the European ECC88 / E88CC tube and American made 6DJ8 and can be used in any 6922, 6DJ8 or ECC88 circuit.


Related Products
Comments