Groove Tubes / 6072A/12AY7-GROOVE TUBES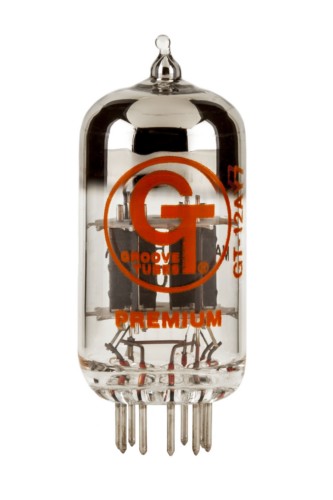 Click on image(s) above to view larger
BACK



All prices contained on this page are exclusive of VAT. This is currently charged at 20% and is payable by all EU countries.





Groove tubes were founded back in 1979 by Aspen Pittman and have become one of the most respected valve brands in the world.

We Offer Two types of Groove Tube selected valves

The first is standard which is tested and selected by Groove tubes using their in house selection and grading.

The second is Groove tubes Super Premium Burst tested which in addition to GT In house testing we additionally Drive test all pre amp valves and burst test all out put valves.

So when you combine this with Watford Valves special test facilities you get a GT distortion rated output valves which has also undergone our own unique real world burst testing and then dual matched by us on current and gain. All pre amp valves in addition to GT in house testing are then drive tested by us and checked for noise and microphoney. We believe this combination gives you the best tested valves available anywhere in the world.

The GT12AY7/6072A Groove Tube is a low gain signal valve that was used in early 50ís Fender amplifiers.

This valve is normally put in the first gain position to lower the gain of a pre amp circuit. This will reduce the gain by around 50-60% so prevents the feed back that many harp players have problems with. This valve produces a warm rounded sound with low gain which will clean up and tame the harshest of pre amps.