Blackstar Full Revalve Kits / Blackstar HT Studio 20 EL34 Svetlana Kit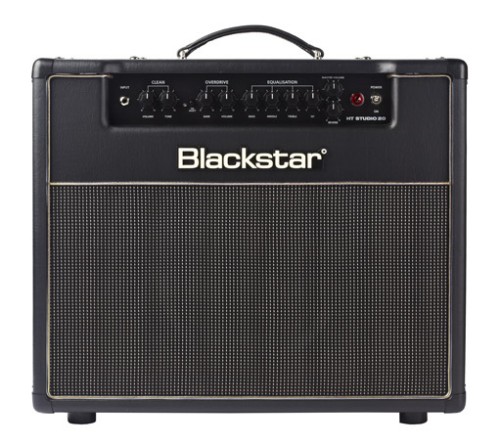 Click on image(s) above to view larger
BACK



All prices contained on this page are exclusive of VAT. This is currently charged at 20% and is payable by all EU countries.





Black Star guitar amplifiers have quite rightly caused a major buzz in the music industry since their launch back in 2007. By upgrading the valves to our selected sets customers have been able to voice their amps to their personal requirements. Customers have reported a range of benefits when upgrading the valves over the factory items. Here we have listed our most common upgrades using current production and the best new old stock items to help you get the most out of these fine Black Star amplifiers.

5% Discount



This Svetlana EL34 Classic upgrade kit covers the Black Star HT Studio 20 head & combos and is designed to provide the ideal combination for those who demand a tight driving rock sound with immense smoothness and clarity. This set gives as a close as you can get with modern valves to that big powerful EL34 sound that powered some of world's biggest British bands. This combination designed to give you the classic British sound with more clarity and smoothness under overdriven conditions over the standard valves.

We use a combination of the best of the current production items to achieve this.

The Harma ECC83 Retro provides a harmonically rich and detailed sound with excellent 3D midrange warmth. This valve has a traditional British voiced sound that has a huge singing sustaining tone when overdriven. The outstanding feature of this valve is its smooth linear midrange response and extended frequency response so you get smooth warm overdrive with tight fat punchy lows.

The Svetlana winged C EL34 has become the industry standard for performance, reliability and tone. It is also the closest in sound to the Original Mullard EL34 out of any modern made EL34 and has won many best buys and best of its type accolades the world over. This upgrade kit is designed to provide that classic British sound rock sound with the best EL34 on the market today.

The Svetlana EL34 has a really warm middle, this result in plenty of detail on open or broken chords, but has the right amount of slam when power chords are called for.
Svetlana use a special laminated alloy for the anode plate construction which helps heat transfer under overload conditions. This results in the smoothest top end, smoothest mid and most defined bass under fully overdriven conditions. This allows the Solo's to really sing when pushed hard as the valve always remain smooth and well balanced.
It is this valves exceptional performance under saturation that has made this the industry leader.

The kit consists of
2 Specially Selected Harma ECC83 Retro
2 Specially Selected and matched Svetlana Winged C EL34

Please note that the kit is for the valves and speaker only.