Mesa Boogie Cryo Pre Amp Kits / Mesa Dual Rectifier Cryo Classic Front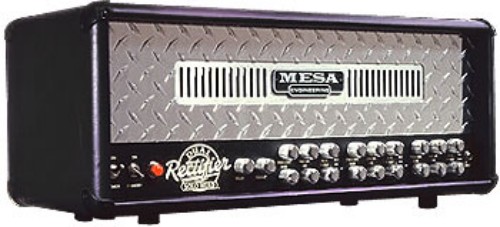 Click on image(s) above to view larger
These are specially selected preamp/front end sets for Mesa Boogie owners. The sets consist of specially position selected pre amp valves that have been selected for each position in your Mesa.

We have 4 kits such as Low gain, This to give the maximum clean headroom, Standard gain, to give a warm and fat overdrive and Hi gain to give you maximum over drive with the lowest noise. Our 4 th Kit, called the Classic provides boogie owners with a valve close in tone to the vintage Mullard ECC83. So you can the best set to suit your playing style.

These Cryogenically treated valves are tested and selected to give the best sonic performance out of your Mesa Boogie amplifier.
This front end only CLASSIC Mullard tone Standard gain Cryo upgrade Kit is
designed to give your Mesa Dual Rectifier 2 and 3 Channel amplifier what most boogie owners want.Which is harmonically rich and detailed sound with a 3D midrange warmth that produces a huge sustaining tone.
This Cryo valve set gives improvements in the clarity of the distortion by removing the mush, gives tighter bass and improved top end frequency response.The outstanding feature of this valve is it smooth linear midrange response makes your boogie crunch without the noise and hiss.
The kit consists of 5 valves.
4 Specially Selected Harma ECC83-Retro Cryo for position V1,V2,V3 and V4.
1 Specially Selected & Balanced Harma ECC83-Retro for V5,