Vox Valve & Speaker Upgrades Cryo / Vox AC15 CC1 1 x 12 Celestion G12H ANN 16 Ohm Classic EL84 Retro Cryo Kit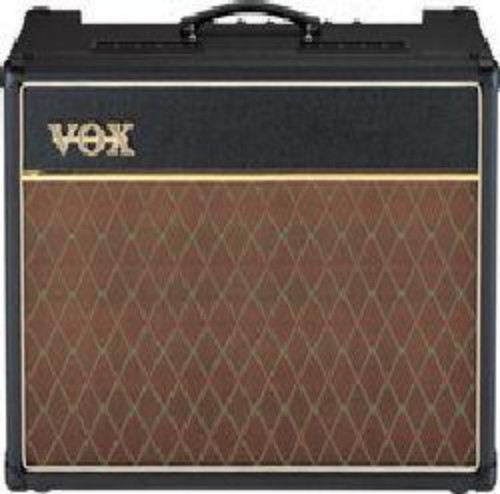 Click on image(s) above to view larger
Many muscians have found that by upgrading the stock speakers and valves that they have improved the sound of their amplifier. This is very relevant to the new Vox range of custom classic amplifiers where they are fitted with a Wharfdale or other such low cost speaker.By upgrading the speaker to a Celestion that would have been originally fitted to the Vox amplifiers they have improved the sonic and tonal definition of these fine amplifiers. Many people have found that the Cryo treated valves have helped them find their sonic signature. By upgrading the valves to selected Cryo valves they have noticed the additional benefits such as better clarity, larger and improved sound stage with increased reliability. Here we have listed our most common upgrades giving you the opportunity to enjoy a valve and speaker upgrade at a greatly reduced cost.
Born from a classic design and with a heritage dating back to 1958, this new AC15 CC1 trys but fails to maintains the classic Voxs tone. If you cannot run to a Blue then the G12 H anniversary provides a real improvement for a low cost.
The Harma ECC83 Retros provide a harmonically rich and detailed sound with a 3D midrange warmth that produces a huge sustaining tone. The outstanding feature of this valve is it smooth linear midrange response and extended frequency response so you get smooth warm overdrive with tight fat punchy lows.
The EL84 Retro has a deep well defined tight bass that produces the classic slam of the Mullard in the bottom end. The midrange performance has been tweeked to provide warm clear detail at low volumes with clear articulation and smooth even distortion when the amplifier is cranked.
Whist the G12H gives tigher bass and more warmth than the stock speaker.
The kit consists of the following
2 off Selected Harma ECC83 Retro Cryo
2 off Selected and matched Harma EL84 Retro Cryo
1 off Celestion G12H Anniverary 16 ohm