Tungsram / PL509-TUNGSRAM -MATCHED 8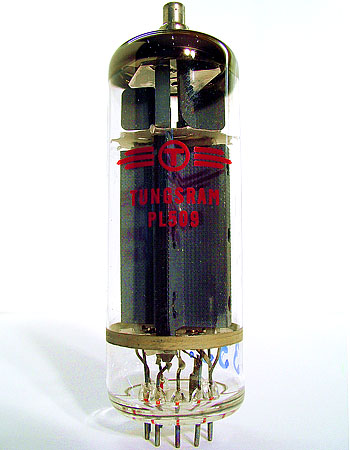 Click on image(s) above to view larger
BACK



All prices contained on this page are exclusive of VAT. This is currently charged at 20% and is payable by all EU countries.



The Tungsram PL509 is one of the best sounding PL509/PL519 types available.

These are Dynamically Matched in real operational conditions in special sets of 8 by an agent of the factory for use in OTL design amplifiers.

The valves were selected for the OEM to provide between 40m/a and 60 m/a of current with a tolerance of +/- 20% with a neg bias of between -52 and -59 vdc. The valves were also selected to deliver 210v to 280 volts of amplification peak to peak. These come in the original Tungsram boxes. We are selling these in the same sets of 8 as supplied to the manufacturer so you can only order these in multiples of 8, i.e. 8pcs or 16pcs,24pcs etc. We cannot sell any other combination as I am not prepared to break the sets.

Our normal sweep tube warranty of 14 days from purchase applies. This is a rare chance to buy this outstanding audio tube.