Electro Harmonix Cryo / ECC83/12AX7-ELECTRO HARMONIX-CYRO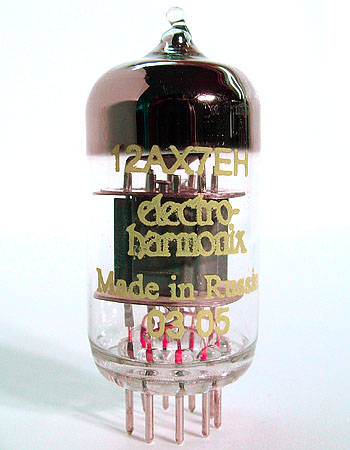 Click on image(s) above to view larger
BACK



All prices contained on this page are exclusive of VAT. This is currently charged at 20% and is payable by the UK only.




A test report is available click here to view



Watford Valves has cryogenically treated some of the most popular sounding Electro Harmonix valves thus enhancing their performance. This process makes a permanent change and the benefits do not deteriorate over time as it permanently changes the whole way the vacuum tube performs. The biggest benefits I have found is the dramatic improvement in dynamic range. The bass response is clearer with reduction in microphonics. The soundstage is bigger with more detail with a big reduction in the noise floor. The really most starling fact has been how the valve operates under saturated and overdriven conditions in guitar amplifiers. The distortion is smoother with less hardness and is musically pleasing to the ear.

The 12AX7 Electro Harmonix Cryo has a number of excellent features which when added to it excellent and clear sound quality has become one of our most sought after current production 12AX7/ECC83 types.

The valve has a very rigid internal construction, thick grade glass and short plates. This provides very low microphonics. The sound is well balanced with good clarity. The valve breaks up easily and quickly and being a high gain valve it is well suited to vintage as well as current high gain guitar amplifiers.

Since its introduction we have found this to be very consistent performer which has also received rave reviews in the United States.
This valve has been Cryo processed which gives improvements in bass, lower microphonics and smoother treble response even under full saturation.