Electro Harmonix Cryo / EL84-ELECTRO HARMONIX-CRYO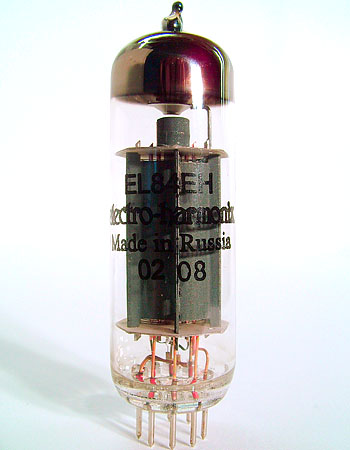 Click on image(s) above to view larger
BACK



All prices contained on this page are exclusive of VAT. This is currently charged at 20% and is payable by the UK only.





Watford Valves has cryogenically treated some of the most popular sounding Electro Harmonix valves thus enhancing their performance. This process makes a permanent change and the benefits do not deteriorate over time as it permanently changes the whole way the vacuum tube performs. The biggest benefits I have found is the dramatic improvement in dynamic range. The bass response is clearer with reduction in microphonics. The soundstage is bigger with more detail with a big reduction in the noise floor. The really most starling fact has been how the valve operates under saturated and overdriven conditions in guitar amplifiers. The distortion is smoother with less hardness and is musically pleasing to the ear.

This specially treated Cryo version of Electro Harmonix flagship EL84 has given great results in guitar amplifiers as well as audio applications.
The Cryo version offers a number of sonic improvements over the non treated item.
The cryo version is cleaner and has more definition in the upper mids and has richer harmonics. The valve also has far more top end smoothness and clarity and when pushed into distortion has a tight warm overdriven sound. The high gain of this valve and the added texture that the Cryo treatment brings enables this valve to crunch sooner with a distortion that is fatter when overdriven making this an ideal rock tube.
It is excellent in all guitar applications such as the Laney LC15R and Vox AC30.
We have these available in dual matched pairs and quads only. We do not have any singles in this item.